Directory of China Mangets manufacturers, China NdFeB Magnets suppliers
Flexible Magnet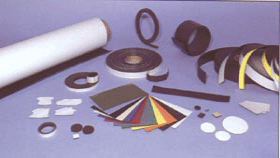 Powerful:
Supersaturated with magnetism in multiple pole patterns.
Durable:
Easy to maintain. Permanent magnetism guaranteed.
Safe:
Non-toxic, lead-and barium-free.
Wide temperature range:
Withstands continuous exposure to temperatures from -40 degrees Fahrenheit to 160 degrees Fahrenheit without demagnetizing.
86machinetools.com
is the brand new China Manufacturers Directory China Trade Portal with its powerful China Manufacturers finely edited for the sole purpose of helping global buyers to perform the much-needed China products sourcing. All products Made In China and China factories are listed for their high quality, innovative design, competitive prices and low cost manufacturing service.If you do have problems doing business in China, please visit Help Desk for assistance.